Locally and Organically Grown
Here at AVF, we are committed to upholding sustainable growing practices. Our flowers are delivered to local flower shops, thereby reducing their carbon footprint. Why? Because we believe that cultivating beauty shouldn't come at the expense of our beautiful planet.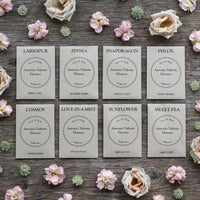 Specialty Seed Shop
This is a collection of our very favourite, tried-and-true seed varieties. Each was selected for ease of growth, colour, and vigour.
Visit Seed Shop
"Boys Don't Play With Flowers"
Read about Antonio's life-long passion for gardening and growing flowers.
Read More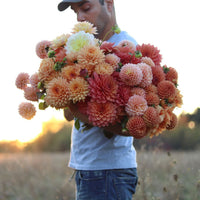 Our blooms have been featured in: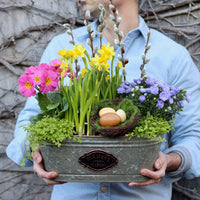 CTV's Your Morning
Join Antonio on CTV's Your Morning, Canada's national morning show, where he regularly shares the joy of gardening with Canada.
Watch Now
AVAILABILITY SCHEDULE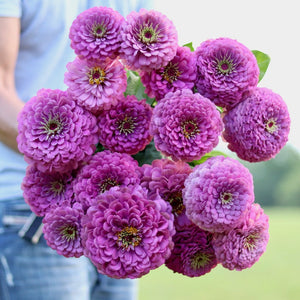 Seed Shop
Each January we make our favourite, tried-and-true flower seed varieties available. Each variety was selected for ease of growth, colour, and vigour.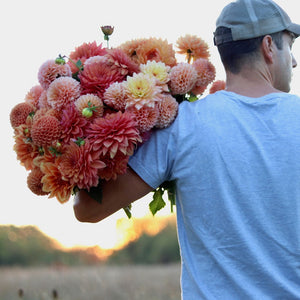 Spring Shop
Our favourite varieties of dahlias, gladiolus, and other spring planted treasures become available each April. Our dahlias sell out quickly, so subscribe to our newsletter to be notified of availability.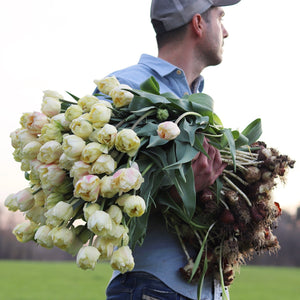 Autumn Shop
Fall planted bulbs become available each September. Our favourite varieties will give you something incredibly beautiful to look forward to after a long winter.